Wedding video
Your wedding video reportage
My goal is to tell your story through images, catching emotions and feelings with a new style. Everything will flow naturally during the event without you getting forced into doing anything you don't really feel. Your wedding movie will result in a documentary of Life.

Trailer or short wedding video
A jewel, a brief story of the wedding but with a great emotional impact. This short wedding movie, signed Fulvio Greco Films, will introduce you to the full length movie nourishing your hunger for more.

Delivery
Delivery of original files is optional and must be explicitly requested by the client during the quotation.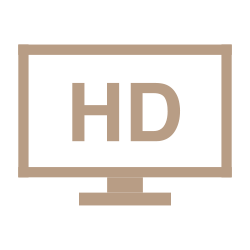 The wedding video
I really want my videos to be as natural and as spontaneous as possible that is the reason why I have chosen reportage as main feature. I then add an authorial touch during editing. Sounds are live captured and will guide you through the journey of your movie enriching it with details.

Guaranteed quality
The use of professional digital equipment, constantly updated, is what makes me able to guarantee a customized and unmistakable cinematographic look.

Customized packaging
You may choose if you want to store your movie on a usb key or if you want to have free access to your high resolution files on vimeo platform.
PORTFOLIO
Some Wedding video
One day in the heart of Lombardia, where Alexander and Hayat celebrated their love with family and friends. A destination wedding video of their splendid wedding, in one of the most breathtaking locations in Italy.
All you need to know about your wedding video
here are some of the most frequent questions I am being asked. If you can't find the answer to your question, do not hesitate to personally contact me, I will be glad to answer and give you a piece of advice.
E-mail: fulviogrecofilms@gmail.com
Mobile: +39 338 90 68 845
1
Can we choose our musics?
The couple can obviously choose her own soundtrack. It is my job to guide and help her in order to choose the most suitable tracks.
2
Do you anticipate the cake cut?
No, I will cover the reception from beginning to end without unnatural moments such as an anticipated cake cut.
3
Do you keep the original audio during ceremony?
yes, we can arrange this with the couple. Promises and exchange of wedding rings will obviously ALWAYS be edited keeping the original audio. I suggest to enhance the rest of the ceremony with music
4
Do you deliver the original filming files?
Ii's an option that you can request.
5
We have chosen another photographer, could you still do the movie?
Yes, professional operators can easily cooperate. We often work through out the country with photographers we personally know.
Contact me
I'm at your disposal for further information.
If you have any questions or if you would like to receive a quotation please use the following form.
---
You can follow me on my social channels: