Wedding movie
Your wedding reportage
My goal is to tell your story through images, catching emotions and feelings with a new style. Everything will flow naturally during the event without you getting forced into doing anything you don't really feel. Your wedding movie will result in a documentary of Life.

Trailer or short movie
A jewel, a brief story of the wedding but with a great emotional impact. This short movie, signed Fulvio Greco Films, will introduce you to the full length movie nourishing your hunger for more.

Delivery
Delivery of original files is optional and must be explicitly requested by the client during the quotation.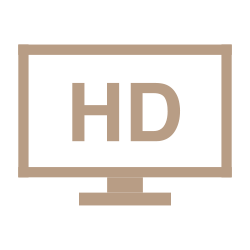 The wedding video
I really want my videos to be as natural and as spontaneous as possible that is the reason why I have chosen reportage as main feature. I then add an authorial touch during editing. Sounds are live captured and will guide you through the journey of your movie enriching it with details.

Guaranteed quality
The use of professional digital equipment, constantly updated, is what makes me able to guarantee a customized and unmistakable cinematographic look.

Customized packaging
You may choose if you want to store your movie on a usb key or if you want to have free access to your high resolution files on vimeo platform.
All you need to know about your wedding movie
here are some of the most frequent questions I am being asked. If you can't find the answer to your question, do not hesitate to personally contact me, I will be glad to answer and give you a piece of advice.
1
Realizzate video facendo scegliere le musiche agli sposi?
Ovviamente gli sposi possono scegliere la loro colonna sonora, saprò consigliarvi dal punto di vista del montaggio,musiche appropriate a rendere il videoclip dinamico ed emozionante.
2
Fate anche voi il taglio della torta anticipato?
No, l'accordo stipulato con Voi prevede le riprese dall'inizio alla fine del ricevimento senza tagli torta anticipati.
3
In chiesa lasciate l'audio originale?
SI, l'audio in chiesa è un elemento che può essere pattuito in base alle esigenze degli sposi. La promessa e lo scambio degli anelli saranno naturalmente SEMPRE in audio originale, il mio consiglio per il resto della cerimonia è di valorizzare le immagini con la musica.
4
Consegnate il girato originale?
Certo, il girato originale sarà consegnato insieme ai DVD. Credo sia una dimostrazione di professionalità e di correttezza nei vostri confronti ma soprattutto vi darà l'opportunità di avere sempre nelle vostre mani il prodotto originale.
5
Noi avremmo scelto un altro fotografo, potete comunque farci voi il video?
Si, i professionisti non hanno problemi a lavorare insieme : il lavoro di uno non esclude l'altro. Ci troviamo continuamente a lavorare con molti fotografi che conosciamo nei lavori svolti su tutto il territorio nazionale.
Contact me
I'm at your disposal for further information.
If you have any questions or if you would like to receive a quotation please use the following form.
---
You can follow me on my social channels: